Navigation
• Location
Testimonial
"The professionalism and caring make it a very pleasurable experience. I would refer anyone I know to Healing Hands."
— Liz H.

Our Staff
Healing Hands Massage & Spa is proud to offer a staff of massage therapists, hair stylists, spa and nail technicians who are caring, eager to please and dedicated to making you feel special with every visit. Each member of our team is carefully selected by owner, Bridget Barnes, LMT who offers 21 years of experience and a promise that you'll be in professional hands at Healing Hands Massage & Spa.
Unlike most other massage and spa facilities, our staff provides a wide range of services 6 days a week, availability on short notice and a person to accept your calls during all open hours. Feel free to request your favorite therapist or spa technician for your next appointment!!
Our friendly, professional + knowledgeable staff: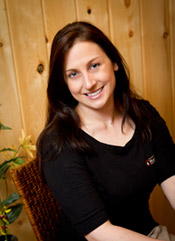 Bridget Barnes
LMT, Certified Herbalist, Owner / Operator
As a licensed massage therapist and owner of Healing Hands Massage & Spa, I am dedicated to provide quality and up to date services that will benefit you both physically and mentally to the fullest potential. It has been my pleasure to have practiced therapeutic massage in Wyoming County for 21 years and to offer you experienced, knowledgeable, and caring service. An atmosphere of pure relaxation and warm ambiance is now available to accommodate Healing Hands clients' needs as we are expanding our services. Becoming a massage therapist and seeing the beneficial effects of massage therapy on my clients is very rewarding. I hope this path will lead me to greater levels of education and skills to further continue Healing Hands quality service.
Certified & Specialized training in Injury Rehabilitation, Medical/ Orthopedic Sports Therapy, Active Isolated Stretching, Myofascial Therapies, LaStone Therapy, Pregnancy Massage, Spa Treatments, Vitamin + Herb Supplementation, Reflexology, Meridian Abdominal Massage & Young Living Oil Educator.
Brandy Nicastro, LMT
10 years of experience as a massage & craniosacral therapist to Healing Hands.
Haley Spiotta, LMT
Specializing in deep tissue, Swedish massage and spa body treatments.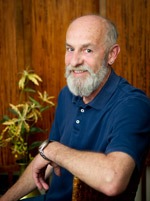 David Benjamin
LMT, COTA
David brings over 10 years of experience as a massage & craniosacral therapist to Healing Hands.
He has continued his training in orthopedic massage, myofascial work, & Brennan healing to provide the most effective treatment to your session; along with his intuitive skills.
Lauren Murphy, LMT
Licensed massage therapist specializing in injury rehab/ deep tissue, spa body treatments, and relaxation.
Nail Technicians & Cosmetologist
Melonica Arias & Mikaela Matson